Hosting a Successful Corporate Holiday Event in Vancouver in 2023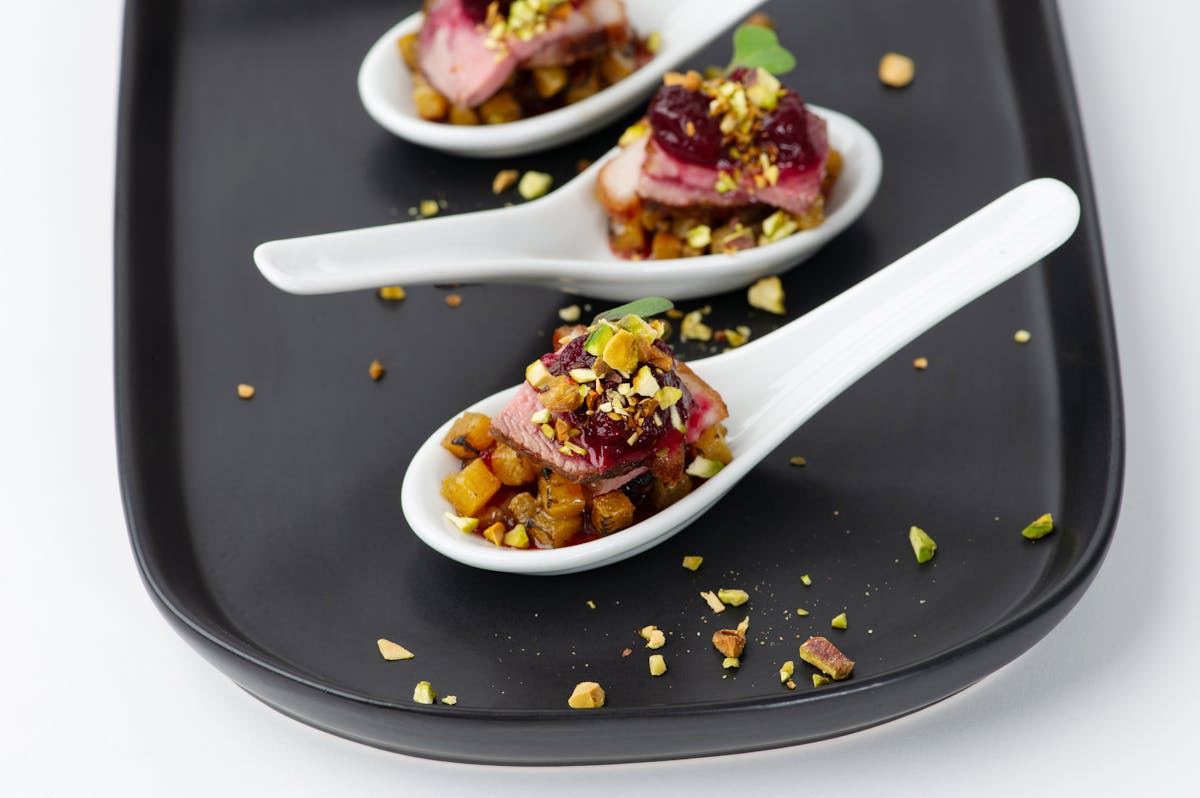 A Guide to Success!
As the holiday season approaches, it's time to start planning your corporate event in Vancouver. Whether you're organizing a festive luncheon or a grand year-end soirée, creating a memorable gathering requires thoughtful preparation. At Truffles Fine Foods, we're here to help you host the best corporate holiday event in the city. Here's your comprehensive guide to success, featuring our top catering recommendations for Vancouver events.
---




Set the Festive Tone with Local Decor
To set the stage for a memorable corporate holiday event, create a festive atmosphere that captures the spirit of the season with local decorating companies. Decorate your venue with seasonal elements, incorporating your company's branding and holiday themes. Consider classic winter motifs like twinkling lights, garlands, and themed centrepieces to infuse the space with the holiday spirit. Check out our list of local Vancouver decorators HERE.
Get Personal with Invitations
Start building excitement among your guests by sending out personalized invitations that reflect your company's personality and the festive spirit of the season. Whether through a digital invite using Paperless Post or a thoughtful handwritten note made by a local calligrapher, make your invitation stand out to encourage attendance.
The Perfect Festive Menu starts with us.
Food is a crucial aspect of any successful event, and our Corporate Catering Menu is designed to delight your guests. Here are some menu highlights to consider:
Our Corporate Catering Menu features an array of tantalizing dishes that incorporate seasonal ingredients into main courses. From succulent Roasted Turkey to mouthwatering Porchetta and beyond, our menu offerings are designed to delight every palate.
We also understand the importance of accommodating diverse dietary preferences, which is why we proudly offer options like Gluten-Free and Plant-based dishes. At Truffles Fine Foods, our commitment to culinary excellence ensures that your corporate event is not only lavish but also inclusive and memorable
View our menus HERE
Celebrate with Festive Entertainment & Activities
Enhance the celebration with entertainment and activities that encourage interaction among guests. Consider a photo booth with holiday-themed props, a live band playing seasonal tunes, or team-building games to create a lively atmosphere and lasting memories. Here's a list of our favourite local DJs and entertainment companies.
Lastly, Giving Back equals Gratitude
Use the event as an opportunity to express gratitude and give back to the community. Incorporate a charitable element, such as a donation drive or partnering with a local charity, to spread the holiday cheer beyond your company's walls.
By following this guide and choosing Truffles Fine Foods as your corporate catering partner, you'll ensure that your Vancouver holiday event in 2023 is not only successful but also unforgettable. Let us take care of the culinary delights, leaving you free to enjoy the festivities and make lasting memories with your colleagues and partners.
Contact us today to explore our corporate menu options and create a holiday event that everyone will cherish.
LET'S TALK