Last Minute Wedding Ideas (Vancouver Edition)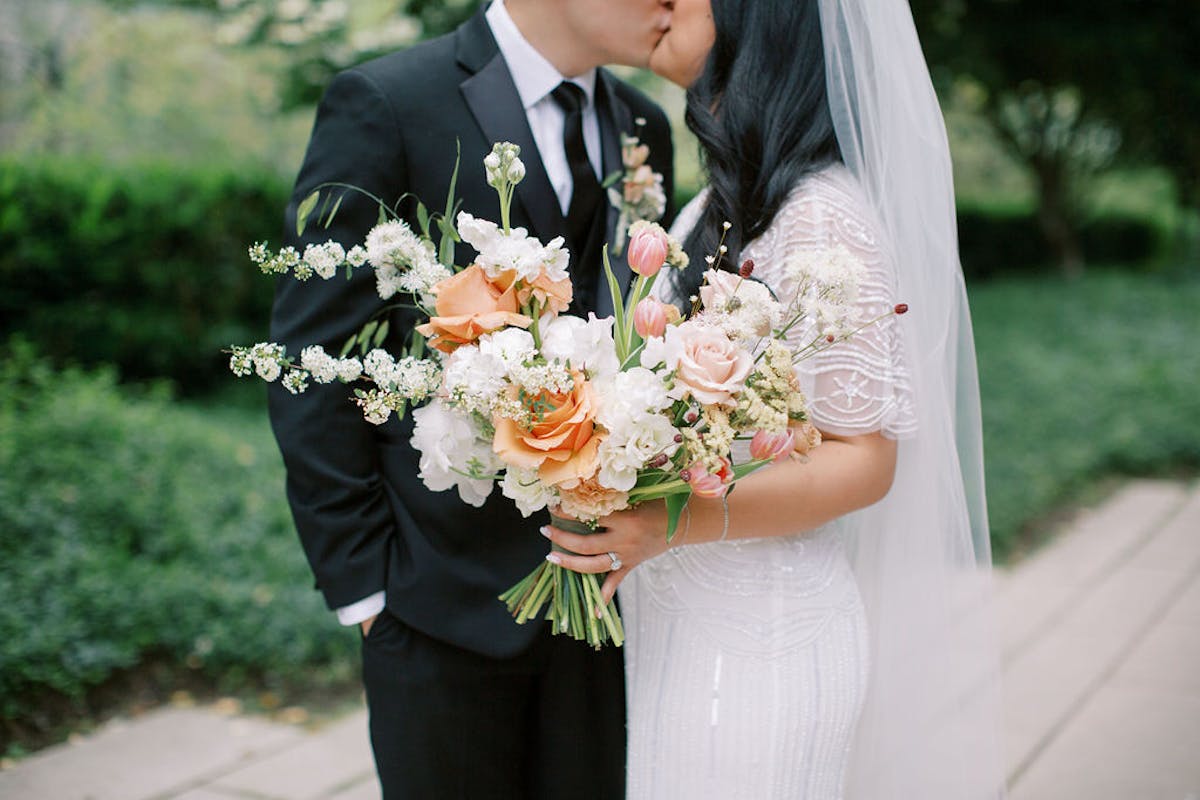 Hosting a last minute lower mainland wedding? Don't worry we've got you covered! Here are some last-minute summer wedding ideas that you might find helpful:
Host the wedding outdoors: Summer is the perfect time to host an outdoor wedding and you couldn't choose a better backdrop than Vancouver. You can choose from a variety of locations like a beach, garden, vineyard, or even your own backyard. Check out our list of prefered venues here.

Use bright colours: Summer is all about bright colours, so why not use them in your wedding decorations? Think about using vibrant shades of pink, yellow, blue, or green to add a cheerful touch to your wedding. Our friend Nicola Adam Floral, loves incorporating bright cheerful colours to any wedding bouquet.

Serve refreshing homemade drinks: Make sure to keep your guests cool by serving refreshing drinks like lemonade, iced tea, or even add a signature cocktail from our friends at Lavish Liquid.

Keep the menu light: Summer is not the time for heavy meals. Instead, offer light and fresh menu options like salads, grilled veggies, and seafood, or even opt for a brunch style menu.

Create a fun photo booth: A photo booth is always a hit at weddings. You can set up a simple backdrop and provide fun props for your guests to take pictures with. Our event planners can recommend great options of local vendors.

Keep it simple: Don't stress about every little detail. Remember that the most important thing is that you and your partner are getting married, and everything else is just icing on the cake, and when you work with us, we make sure we take care of every detail so you don't have to worry.

Thinking of booking? Truffles Fine Foods is a catering company based in Vancouver, BC that caters events such as weddings, corporate events, private parties, and other special occasions. Here are the steps that Truffle Fine Foods Catering typically follows to cater events in Vancouver:

Consultation: Truffles Fine Foods begins the catering process by having a consultation with the client to discuss their needs, preferences, and budget. This allows them to create a customized proposal for the event.

Menu planning: Once the consultation is complete, Truffles Fine Foods will work with the client to plan a menu that meets their needs and preferences. They offer a variety of menu options that can be tailored to specific dietary needs, including vegetarian, vegan, and gluten-free options.

Coordination: Truffles Fine Foods will coordinate with the client to determine the logistics of the event, including the timeline, setup, and any special requests.

Preparation: On the day of the event, Truffles Fine Foods will prepare the food and beverages according to the agreed-upon menu and specifications. They use fresh and locally-sourced ingredients to ensure the highest quality of food.

Service: Truffles Fine Foods will provide service staff to set up the food stations, serve the food and beverages, and clean up after the event. They ensure that the service is seamless and efficient, allowing the client to enjoy their event without any worries.