Mother's Day 2023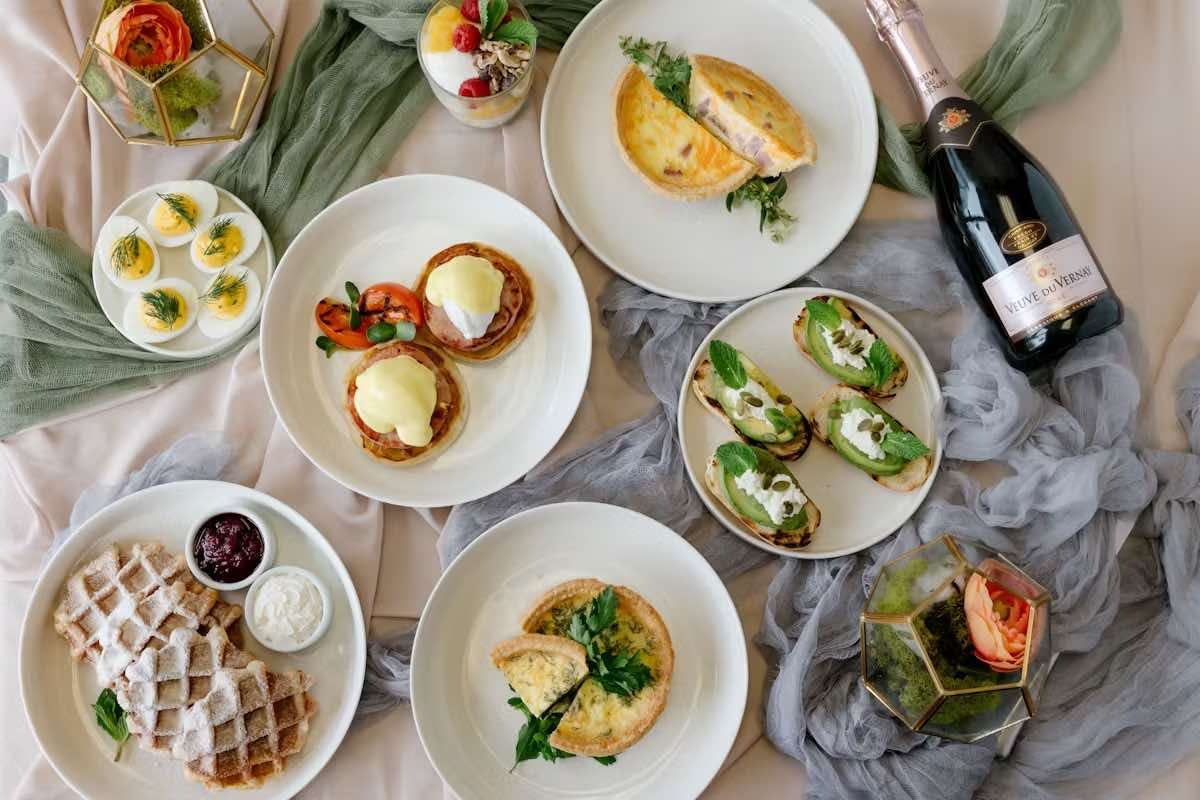 Mother's Day is a special day to celebrate and honor the incredible women who have nurtured and loved us throughout our lives. One of the best ways to show your appreciation is by treating your mom to a delicious Mother's Day brunch. Whether you're hosting the brunch yourself or taking your mom out to a local restaurant, there are many great options for creating a memorable meal.
Start by considering your mom's favourite foods and flavors. Is she a fan of classic brunch staples like pancakes and eggs benedict, or does she prefer lighter fare like fresh fruit and yogurt? If you're not sure, you can always ask her what she's in the mood for.
Once you have a sense of what your mom might like, start planning your menu. Some ideas for Mother's Day brunch dishes include:
Quiche: This classic brunch dish is always a hit. You can make a simple quiche with eggs, milk, cheese, and veggies like spinach and mushrooms, or get creative with flavor combinations like bacon and cheddar or tomato and basil.
French toast: If your mom has a sweet tooth, she'll love a plate of fluffy, syrupy French toast. You can make it with thick slices of bread or even croissants for a decadent twist.
Smoked salmon platter: For a lighter option, consider putting together a platter of smoked salmon, cream cheese, capers, and bagels. This is a great way to showcase high-quality ingredients and add some elegance to your brunch spread.
Fruit salad: A colorful fruit salad is a refreshing addition to any brunch menu. You can use whatever fruits are in season and add a drizzle of honey or a sprinkle of cinnamon for extra flavor.
Mimosas: No brunch is complete without a festive cocktail, and mimosas are a classic choice. Mix champagne with orange juice or your mom's favorite fruit juice for a delicious and bubbly drink.
Of course, the most important part of any Mother's Day brunch is spending time with your mom and showing her how much you care. Whether you're cooking up a storm in the kitchen or enjoying a leisurely meal at a local restaurant, make sure to take the time to chat, laugh, and make some happy memories together. Happy Mother's Day!
Truffle Fine Foods Catering is well-known in Vancouver for their top-notch food catering services. They specialize in using fresh, locally-sourced ingredients to create delectable dishes that will satisfy any palate. With their expertise in catering and focus on quality, Truffles Fine Foods Catering is a perfect choice for a Mother's Day brunch.
A quiche is a classic and delicious brunch dish that is perfect for Mother's Day.
Here is a simple recipe for a quiche that your mom is sure to love:
Truffles Fine Food Quiche Recipe
Ingredients:
1 ready-made pie crust

6 large eggs

1 cup heavy cream

1 cup shredded Gruyere cheese

1/2 cup chopped cooked ham

1/2 cup chopped fresh spinach

1/4 teaspoon salt

1/4 teaspoon black pepper
Instructions:
Preheat the oven to 375°F (190°C).
Place the pie crust in a 9-inch pie dish and press it down to fit the bottom and sides of the dish.
In a medium bowl, whisk together the eggs and heavy cream until well combined.
Stir in the Gruyere cheese, chopped ham, chopped spinach, salt, and black pepper.
Pour the egg mixture into the prepared pie crust.
Bake the quiche for 35-40 minutes, or until the filling is set and the crust is golden brown.
Allow the quiche to cool for a few minutes before slicing and serving.
Optional: garnish with some chopped fresh herbs like parsley, chives, or thyme for some extra flavor and color.
Serve the quiche warm and enjoy a delicious Mother's Day brunch with your mom!