Main content starts here, tab to start navigating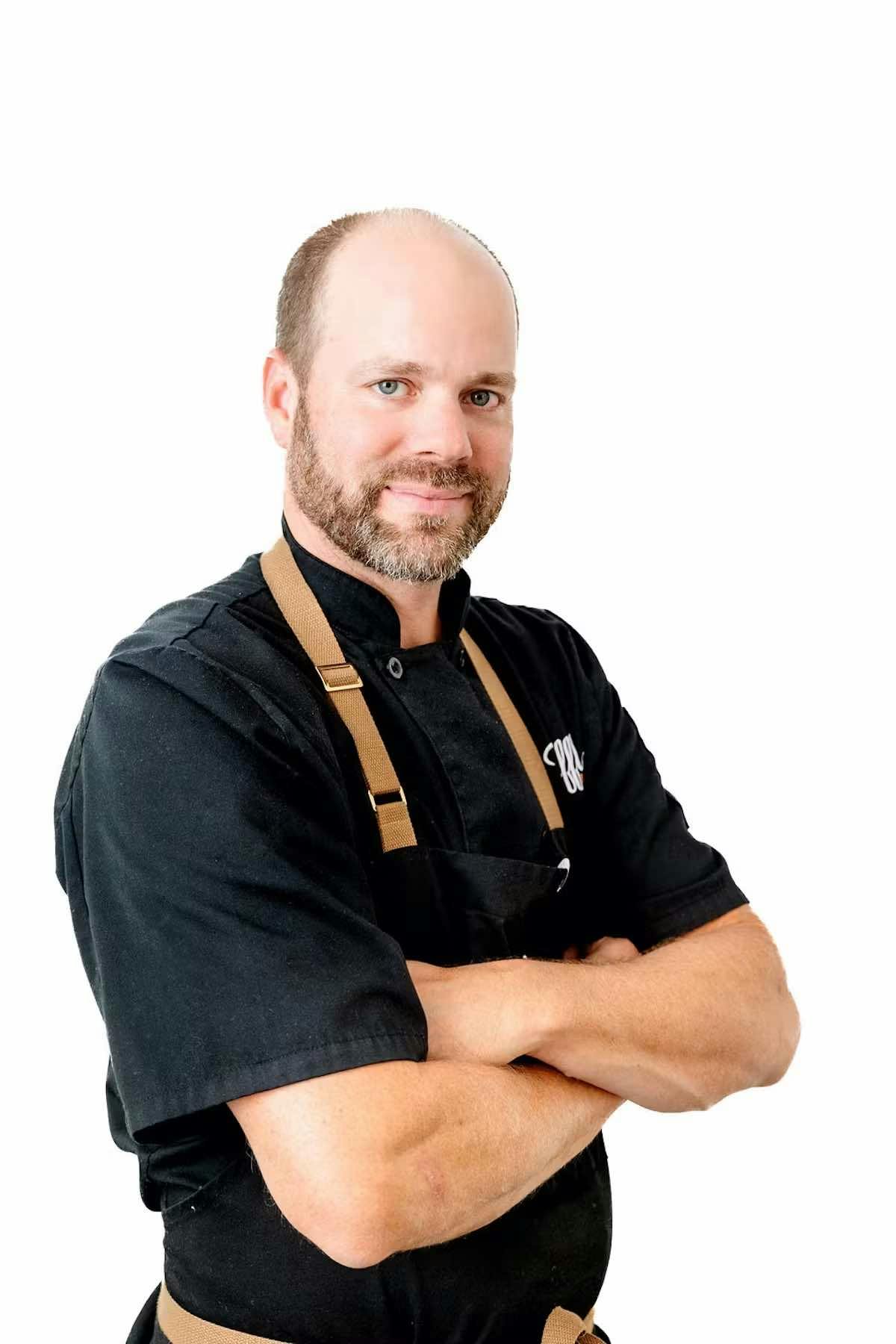 Tret Jordan
Culinary Director
Chef Tret Jordan crafts traceable, ingredient-driven menus that are rooted in the classics while utilizing regionally focused fare. Seasonally inspired and sustainably sourced, his cooking is approachable, focused and precise.  With over 25 years of hospitality experience, Chef Tret has worked in many different facets of the industry globally from quick-service outlets to hotel groups, to Michelin starred restaurants. Chef Tret is a long-standing board member of the Chef's Table Society of BC. He is also a member of the Future Food Institute and has represented at the UN General Assembly in New York. Chef Jordan holds Red Seal Chef certification and WSET wine certification. 
Growing up on the West coast of Canada on his family farm in the Fraser Valley, Tret developed a strong connection to how food is grown, harvested, processed, and preserved at an early age. Chef Tret has worked and operated in many Vancouver restaurants: the William Tell, Raincity Grill, Earls Kitchen, Bacchus in the Wedgewood Hotel, Elixir Bistro at the Opus Hotel, and Voya Restaurant at Loden Hotel. Chef Tret went on to work at a diverse range of world-class Michelin-starred restaurants in London, England including Claridge's Hotel, Putney Bridge, 1 Lombard Street Brasserie and Pied-a-Terre. Chef Tret also cooked at the Whist Restaurant in Santa Monica's Viceroy Hotel.
In 2008, Chef Tret joined the Wentworth Hospitality Group as part of the executive team. As Executive Chef, Tret played an integral role in the execution and inspiration behind the kitchens and menus at Loden Hotel, Tableau Bar Bistro, Homer Street Cafe and Bar, and Musette Caffe.
Chef Tret also held an essential role as Culinary Instructor for a non-profit social enterprise with Coast Mental Health, operating the culinary skills training program for youth with mental health and employment barriers. 
In 2020, Chef Tret joined the Kitchen Table Group as Executive Chef to re-open operations in the Shangri La Hotel Vancouver and launch the new restaurant concept. Today, Chef Tret leads alongside Executive Chef Dave Bell as Truffles Fine Foods as our Culinary Director.